Lance Wright
Owner and Head Barber, Lance Wright grew up in the Flathead Valley. He started cutting hair as a student at the University of Montana, giving his friends a quick trim before heading out for the weekend. Lance obtained his 1500 hours at Mesa Barber school in Mesa, Arizona and resided in Scottsdale, Arizona with his wife Danielle before they made the move back to Whitefish. Wright has worked in various shops in AZ and MT where he was learning from others and perfecting his craft. He specializes in hot towel shaves and is a master behind the straight razor. Lance is living his dream in Montana with his beautiful wife, their son Hendrix and Chauncey the shop dog.
Cam Brown
Born and raised in SoCal, Cam studied barbering in California. He felt the need for a change after completing school and he jumped at the opportunity to move his Family to Montana and come work for Wright. Brown is living the good life here in MT with his wife Kara and adorable children Ryker and Ellis.
Mick O'day
Born and raised in Montana, Mick has many talents. He has worked as a welder and a truck driver but all in all, he's an artist through and through. Cutting hair was a hobby for Mick until he went to school for barbering in Salt Lake City. Once completed he moved right back to Montana to begin working for Wright. O'Day, a sculpture artist, says cutting hair is just another medium for him, he loves it and knows he was born to do it. He currently resides in the Flathead Valley with his wife Bailey their new son Gentry.
Hours
Tuesday - Friday 9-5
Saturday 10-2
Monday & Sunday Closed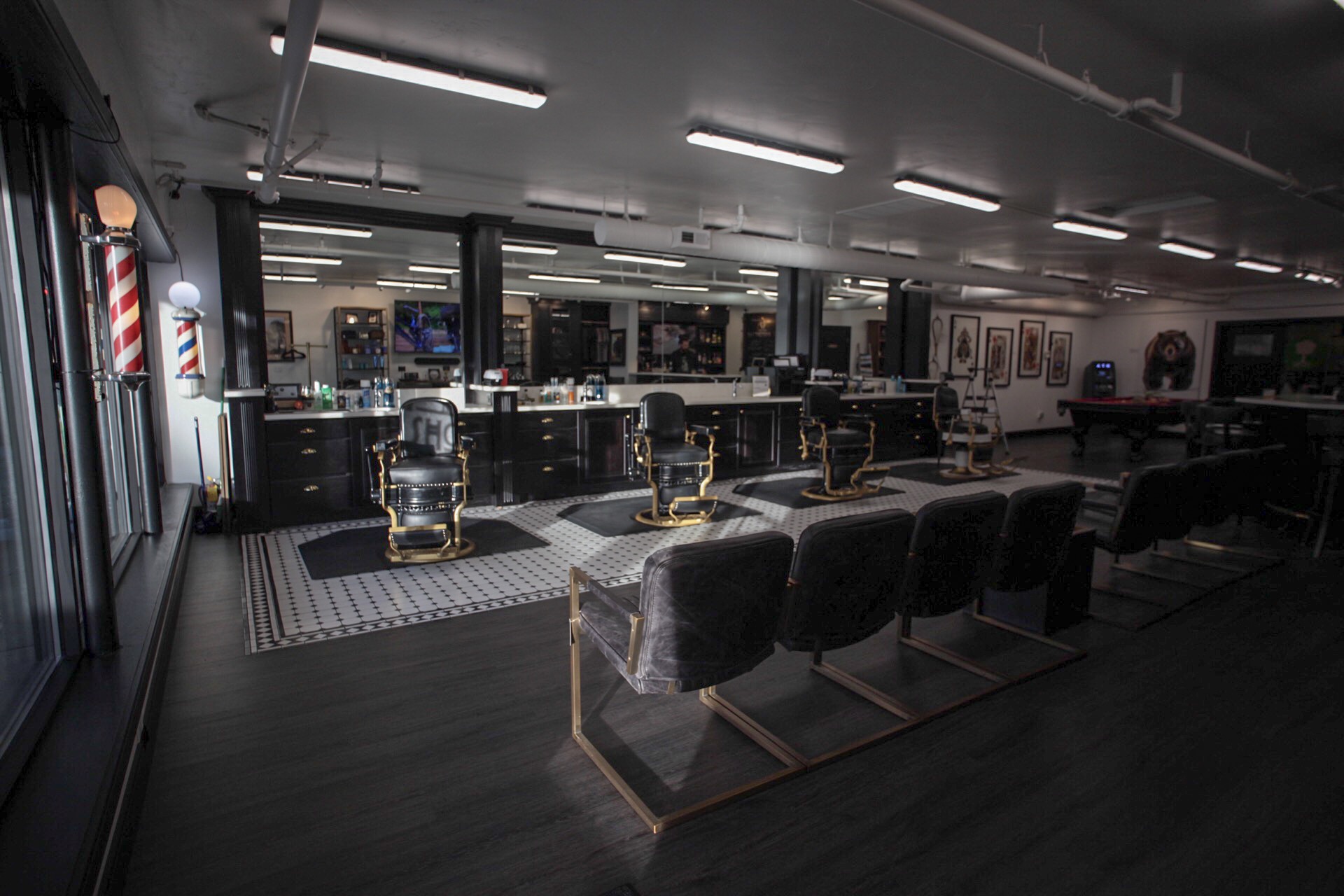 Call: (406) 890-1209
Email: Whitefishbarbershop@gmail.com